RJ ENERGY SOLUTIONS
Commercial Building – Energy Forecasting & Efficiency
Indoor Air Quality
We measure a broad range of indoor air quality issues that are associated health effects. We monitor airflow, CO2 levels, air balance, and temperature control. We're able to confine air in specific rooms to avoid clean air contamination.
Predictive Diagnostics
Our proprietary monitoring software shows real-time energy trends across all systems within commercial buildings. It detects issues and equipment failures before they escalate into bigger, more costly problems. 
Energy Saving Solutions
Solutions can include simple modifications that can result in long-term savings. Different parts of the country consume energy differently. We are experts in identifying the source of the problem. Our goal is efficiency.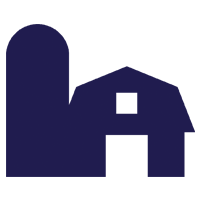 Our Monitoring Technology
Monitoring system allows you to forecast energy savings and alerts you to fix problems right away before they escalate.
Can identify costly inefficiencies of commercial and residential buildings and the HVAC, lighting, plumbing and even manage CO2 levels. Anything that consumes energy.
Prevent unexpected repair and replacement costs.
Easily access dashboard from anywhere
Real-time emergency alerts 
Providing solutions that bring comfort, sustainability, and energy efficiency for building owners without interrupting operation, productivity or comfort. We provide services that improve the health, safety, comfort along with energy efficiencies of your commercial or residential facility. We combine experience with state of the art technology.

"Russ is dedicated the right job, in the right way so that you can make the best decision. He is straight up, tells it like it is and will save you money or tell you he cannot. Trust is the face of RJ Energy."

"Russell is professional and knowledgeable. I would recommend to anyone!"